2023 Dates and Times
Our West Lafayette tree farm will be open through Dec. 17 and hours include:
Saturdays - 9 am to 5 pm
Sundays - 11 am to 5 pm
Monday through Friday - 4 pm to 6 pm
Please note that our fields close one-half hour before closing time in order to give customers enough time to select and cut their own tree. We do have a nice selection of cut trees in the barn until closing time.
Our West Lafayette tree farm at 5038 Morehouse Road is at the intersection of Morehouse Road, Taft Road, and County Road 500 North. The entrance to the red tree barn is on County Road 500 North.
Lots of Taller Trees
This year we have an excellent supply of high quality Canaan Fir trees up to 12 feet tall at our West Lafayette tree farm including some pre-cut as well as trees in the field ready to cut.
Visit Tree Sales for information on the average cost for trees, payment methods, and tree stands. Sample photos of wreaths, swags, and grave pillows are featured at the bottom of the page.
We have a very limited supply of high quality Canaan Fir trees 13 to 14 feet tall and a few White Fir trees that are up to 12 feet tall. Due to the large size of these trees, we cannot bale, shake, or drill the trees for our stands. Please contact Dan Cassens at 765-412-6844 for more information.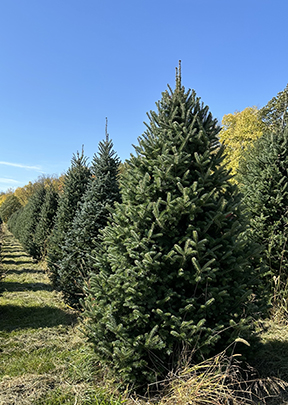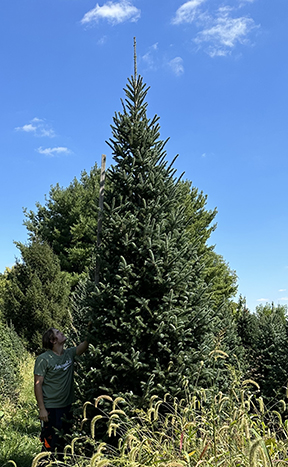 Cassens Trees To Take Trees to Governor's Office, Division of Forestry Office and Capitol Rotunda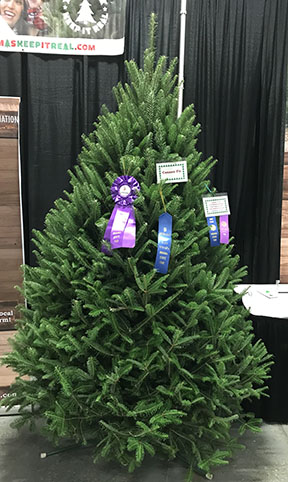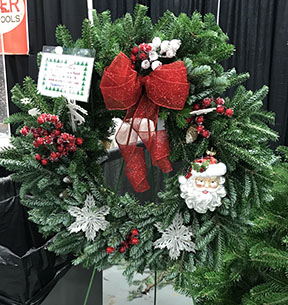 Cassens Trees is very proud and excited to announce that we will be taking trees to the Governor's Office, Capitol Rotunda, and the Indiana Division of Forestry Office in the Indiana State Capitol building in Indianapolis on November 28th. Over the years, our Canaan fir, Scotch pine and Spruce trees have won first place at the Indiana State Fair four times and we have taken our Canaan fir trees to the national contests held in various states. Although we have never won the national contest, we were very honored to have qualified, as all entrants musts be winners at the state level in order to enter the national contest.
For over 35 years, Dan and Vicki Cassens have supplied Lafayette and the surrounding area with beautiful Canaan fir, Fraser fir, Douglas fir, and Concolor fir trees up to 20 feet tall, as well as Scotch and White pine. Christmas is about families getting together and making memories that will last a lifetime. There is no better memory than taking your family to Cassens Tree farm to pick out your own Christmas tree from the field or a freshly cut tree from the Cassens tree barn.